Granite countertops are becoming increasingly popular.If you're looking for a great kitchen counter that's durable, attractive, and easy to maintain, go with granite countertops.They are beautiful, durable, and versatile and can improve the looks of any home. The wide range of granite countertops colors makes them able to match any decor perfectly. Plus they add a sense of elegance and style. There are a number of other benefits to using granite countertops. They are heat, acid, and chemical resistant, don't easily get chipped or scratched, are available in several patterns and textures, and maintaining them is a breeze.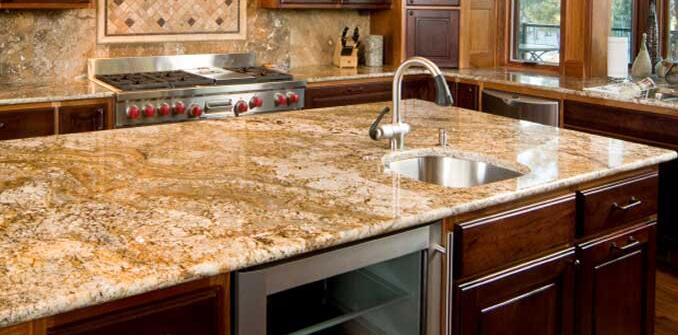 Hygienic
Granite was tested against concrete, laminate, stainless steel, tile, and wood to see which is the most hygienic. Granite was second to only stainless steel when it comes to resistance to bacteria according to the report by the Hospitality Institute of Technology and anagement.
Wide Variety of Colors for Granite Countertops
Granite countertops are available in a wide range of colors. This makes it easy to match it to the color scheme of any kitchen. You can even find the perfect shade to match your cabinets and your floors. You can also get the colors in a variety of different patterns.
Granite Countertops are Inexpensive To Maintain
Granite countertops are very easy to maintain. They do not require any special chemicals or equipment. If you have any spills or stains removing them is simple. All you have to do is wipe off the countertops with soap and water and a clean rag. With this minimal amount of maintenance your granite countertops will look great for years.
Durability of Granite Coutertops
Granite's mineral composition makes it durable and scratch-resistant. It is impervious to heat and water, and holds up to constant use without losing its beauty and luster. Under normal conditions granite countertops are durable enough to virtually last forever. They can potentially even outlast your home.
Granite is Green
Granite is a natural, attractive, and environmentally safe surface for food preparation. Plus it makes your kitchen look great.
Stone sample case for granite.